One of my absolute favourite series ever.
They are absolutely fabulous, a magical combination of fay folk and the modern day world.
Jared grace is just an ordinary kid same as his twin Simon and his sister Mallory (so just your classic main characters)
But when they move to an estate that their Mum inherited from a crazy aunt, but it turns out that this place is no ware near safe after Jared discovers a field guide hidden in a trunk.
But the odd thing is its about Fairies!
So for the Grace kids the whole world got a huge bit bigger.
when a power wanting ogre wants the book so he can learn the secrets of the other fairies and destroy them and any one who gets in the way comes after the book the Grace kids decide the only way to save the fairies is to destroy the book they set out to find the author their uncle Spiderwick (Who should be dead) to help them destroy it after finding that it was protected with a charm.
But finding him not as useful as they thought he might be they have to change to a different approach.
But how do three kids, a brownie, a Griffin and a hobgoblin defeat a shape shifting ogre his army of goblins and dragons?
So absolutely fantastic books I get caught by the magic of them every time I read them and watch the movie for that matter.
Generally when I try to explain it to people they go a bit skeptical when I say fairies but its not like the fairies you think.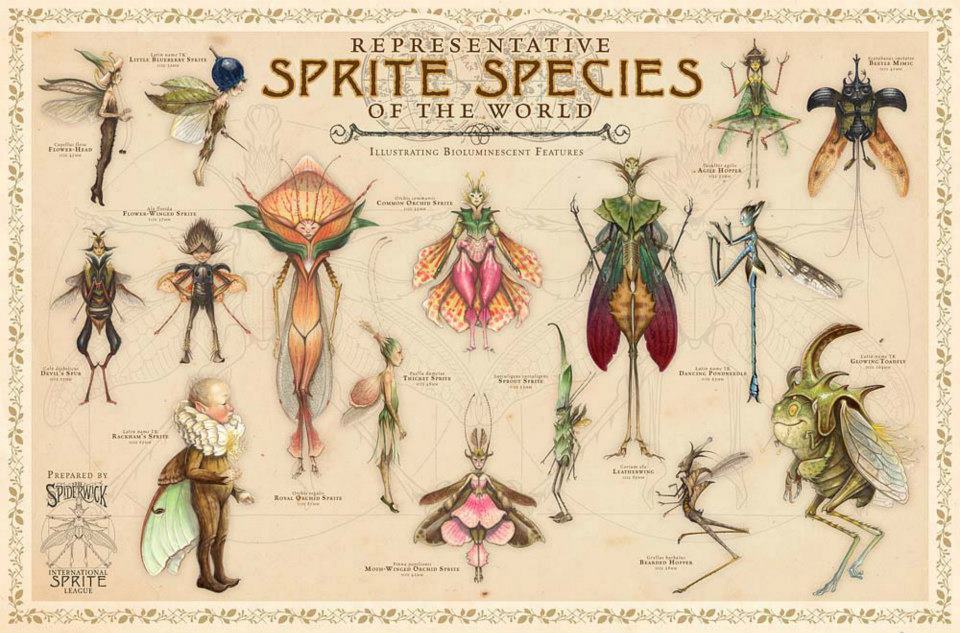 Jared is a bit selfish and not very close to his family but that changes as they go on this adventure together
Simon is the complete opposite to Jared, while Jared is a restless spirit Simon is perfectly content with his life, as long as he can have as many animals as he wants.
Malory is not your ideal big sister but she like the rest changes and grows closer to he family.
Any way I hope you read this series they are a magical series that leave you looking for adventure.